クリーチャー ― エレメンタル (CMC:3)
瞬速 屑嗅ぎ鼻が戦場を離れたとき、墓地からカード1枚を対象とし、それを追放する。 想起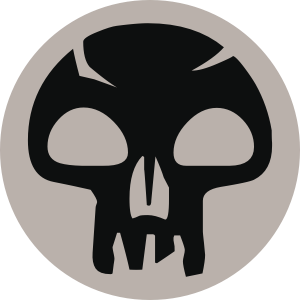 (あなたはこの呪文を、これの想起コストで唱えてもよい。そうしたなら、これが戦場に出たとき、これを生け贄に捧げる。)
108 UMA • JP

Lars Grant-West
Notes: TODO: Update Copyright
Legal in: Modern,Lorwyn-Shadowmoor Block,Legacy,Vintage,Freeform,Prismatic,Tribal Wars Legacy,Classic,Singleton 100,Commander
Oracle Text (click to copy):
---
View this MTG card on Gatherer
4/1/2008
Evoke doesn't change the timing of when you can cast the creature that has it. If you could cast that creature spell only when you could cast a sorcery, the same is true for cast it with evoke.
4/1/2008
If a creature spell cast with evoke changes controllers before it enters the battlefield, it will still be sacrificed when it enters the battlefield. Similarly, if a creature cast with evoke changes controllers after it enters the battlefield but before its sacrifice ability resolves, it will still be sacrificed. In both cases, the controller of the creature at the time it left the battlefield will control its leaves-the-battlefield ability.
4/1/2008
When you cast a spell by paying its evoke cost, its mana cost doesn't change. You just pay the evoke cost instead.
4/1/2008
Effects that cause you to pay more or less to cast a spell will cause you to pay that much more or less while casting it for its evoke cost, too. That's because they affect the total cost of the spell, not its mana cost.
4/1/2008
Whether evoke's sacrifice ability triggers when the creature enters the battlefield depends on whether the spell's controller chose to pay the evoke cost, not whether he or she actually paid it (if it was reduced or otherwise altered by another ability, for example).
4/1/2008
If you're casting a spell "without paying its mana cost," you can't use its evoke ability.
---
---