Instant (CMC:5)
Skeletonize deals 3 damage to target creature. When a creature dealt damage this way dies this turn, create a 1/1 black Skeleton creature token with "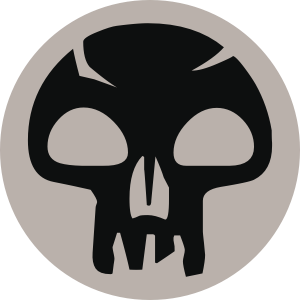 : Regenerate this creature."
Fire burns away both flesh and freedom.
149 A25 • EN

Karl Kopinski — watermark: Shards of Alara
Notes: TODO: Update Copyright
Legal in: Modern,Shards of Alara Block,Legacy,Vintage,Freeform,Prismatic,Tribal Wars Legacy,Classic,Singleton 100,Commander
Oracle Text (click to copy):
---
View this MTG card on Gatherer
10/1/2008
Each time a creature is put into a graveyard from the battlefield, check whether Skeletonize had dealt damage to it during that turn. If so, Skeletonize's delayed triggered ability will trigger.
10/1/2008
You get the token, regardless of who controlled the creature or whose graveyard it was put into.
---
---